Our Company is called ABC Co. We are specialized at Engineering Industries. We are the best at our field.
We have product lines for steel and stainless steel sheets, wire, and tubes
We have a wide product range for the client to choose from. In addition, we have the potentials to materialize new ideas. The client can send us the drawing or a sample of the product he seeks and we will apply our product lines to manufacture it.
Water Jet Cutting Machine in Cairo by ABC Co.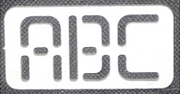 Water Jet Cutting Service EgyptABC Co. For Engineering Industries is a leading manufacturer of metal based products. It has proven its competence and efficiency in producing numerous items that are important in the field of interior and exterior décor and furnishing. Since the beginning in 1996, ABC has been developing its production lines and adding to its machines the newest, thus serving its goals in developing itself.
Understanding the importance of beauty and accuracy, ABC has decided to tackle a new but wide field of industry. Water jet cutting has proven, only in twenty years, it's pre-eminence over other cutting machines. Quality is what catches your attention and motivates you to make best use of the water jet cutting service we provide.
Mission Statement
We work hard to produce a high quality product made in Egypt.
Customer Service
We accept any AutoCAD file, or a sample of the produce you want to cut.
We can cut numerous metals and material.
Our water jet machine has two heads which reduplicates production.
The machine has the ability to cut until 150 mm thickness*160 cm width*3 meters length.